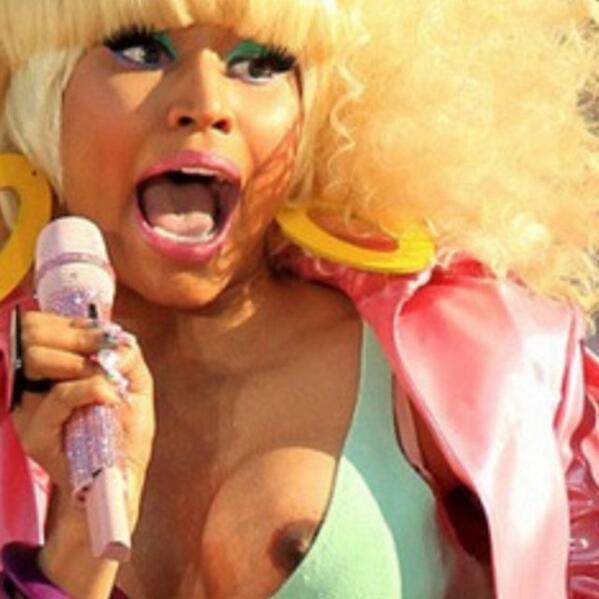 Nicki Minaj's
face were not selling her albums in store's. This time around they're keeping her face off her latest album in hopes for better sales. Every album she has put out has declined in sales with each release.
But, it's not her face that's the problem. It's her art and craft. There's no talent behind it, and she may write her own lyrics but it's not helping her album sales.
Nicki Minaj
needs a team rearrangement. The one she has aren't helping her. It's either that or UP the Talent! And change that damn album cover! Is
Nicki Minaj
selling makeup now? Because that's what I thought when I saw this cover. I know artist with no budget that can come up with better album cover's than this shitty art work.
"Talent is one thing she couldn't steal from
Lil Kim
."